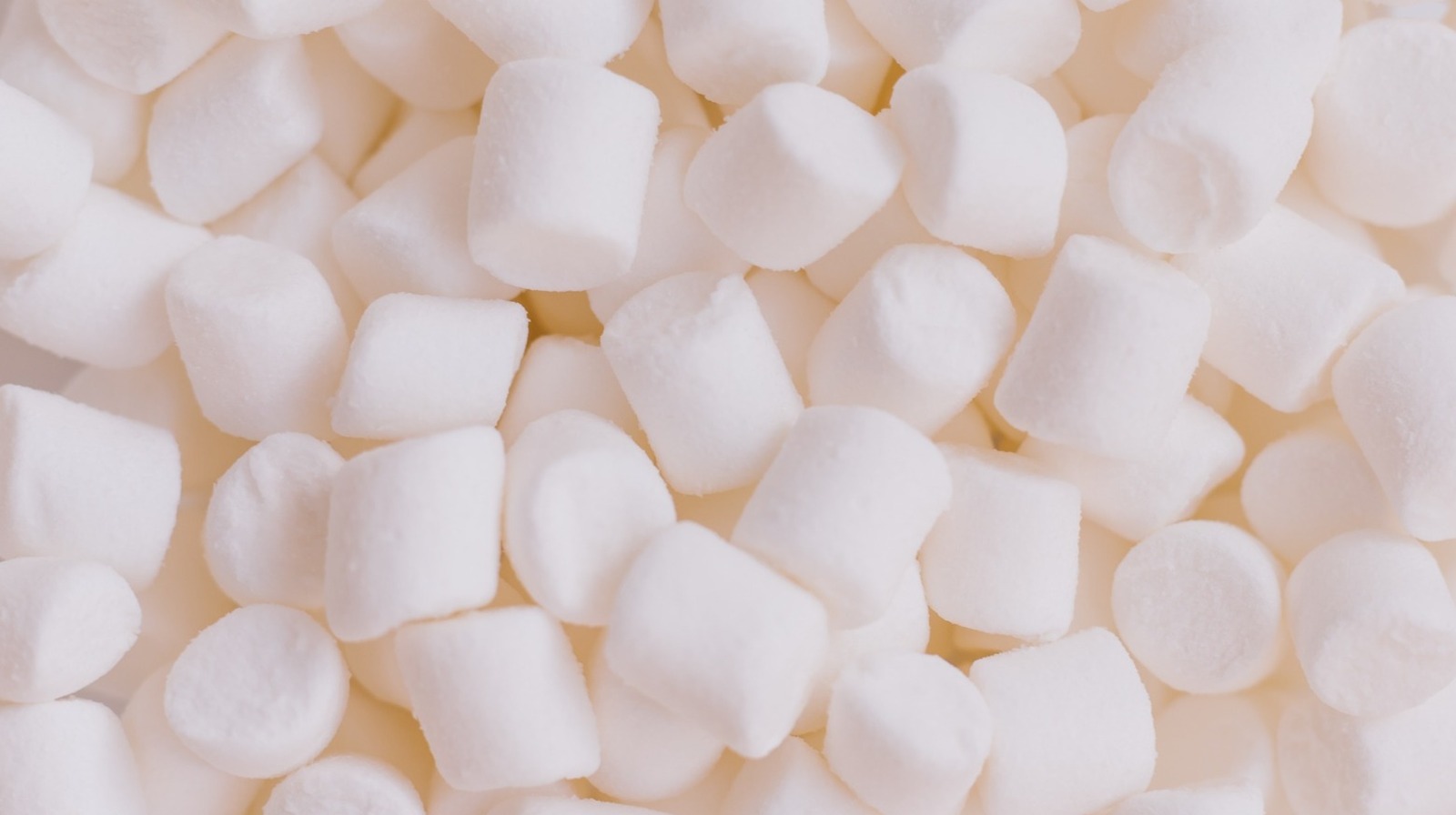 7 Best Vegan Marshmallow Brands Ranked From Worst To Best
If heaven has an official food, it's probably Dandies Vegan Marshmallows. They're animal-free and allergen-free, they're delicious, and they're available just about everywhere, which is why dandies at the top of our list of vegan marshmallow brands. These airy confections are perfect for including in phenomenal marshmallow treats like popcorn balls and s'more bars, and they're just as spectacular as a sweet bite ripped straight from the bag for an impromptu snack. Although Dandies uses soy protein and natural vanilla flavor in its recipe, its seven-item ingredient list is as simple as it gets, with no corn syrup, added colors, or weird preservatives included.
As part of the parent company Chicago Vegan FoodsDandies are as close to a national brand as vegan marshmallows, with shelf presence in grocery and specialty stores around the United States. They are also available in Canada and the UK through online channels. With seasonal flavors that include pumpkin, mapleand pepper mintthere are Dandies picks for those sweet holiday occasions when marshmallows make gooey treats that much more special — times that vegan marshmallow fans can enjoy now too.