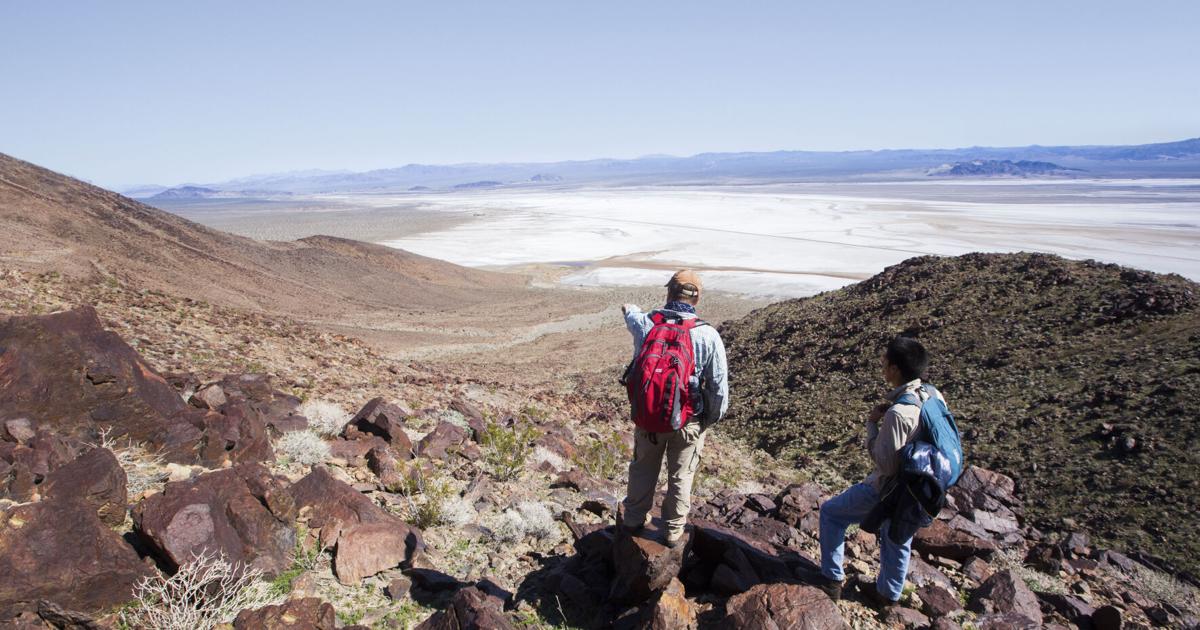 anthropology professor explores the Mojave Desert | Campus news
Researcher, archaeologist and professor Edward Knell was inspired by an adventurous big-screen archaeologist to pursue his lifelong passion. Knell now shares his knowledge of archeology with Cal State Fullerton's Division of Anthropology.
Knell said it was when he saw the movie "Indiana Jones" that he could combine history and mystery, which led him to study ancient Native American artifacts all over the country.
"I knew from high school that I wanted to do archaeology. It started falling into place for me in college, when I started thinking about my interests," Knell said. I really liked the story and also, I really liked the mysteries.
He later realized that Indiana Jones wasn't the best mentor. He said that a good archaeologist should be less interested in objects, but in people's relationship to objects and what that tells us about the past.
"We're about to record and document things, so we can understand that they can hopefully be preserved in the future," Knell said.
It was only during a trip to Israel that he was able to gain his first practical experiences in the field of archaeology. Knell was in his junior to senior year of high school, where he spent a six-week trip with an archeology group. Later, during his undergraduate years, he traveled to Greece as part of an archaeological project.
He went on to earn his bachelor's degree in anthropology from the University of Colorado at Boulder, his master's degree in anthropology from the University of Wyoming, and a doctorate in anthropology from Washington State University.
Carl Wendt, professor and coordinator of the anthropology program at CSUF, said he was part of the committee that hired Knell in 2009. Wendt said hiring Knell was a great addition to the department and that, thanks to his passion, he is able to spread this enthusiasm to his students as well.
Once hired, Knell said he was looking for projects that were in his interest for Paleo Indians and that he analyzed stone tools near Fullerton. He wanted to involve his graduate students in these projects.
Knell had two choices to search for research: the Channel Islands or the Mojave Desert. He chose the Mojave Desert because of the project's potential.
He noticed that the dry edges of the lakes around the Mojave Desert were known to preserve ancient remnants of life, like stone tools. With Knell's expertise in lithic artifacts from the Paleo-Indian period, he knew the Mojave would bring great research for archaeology.
With Knell's adventure in the Mojave, his research required someone familiar with the process of paleoclimatology, or the study of past climates. Knell sought out Matt Kirby, a geological science professor at CSUF who has a background in past climates. The two have now worked together for nearly 12 years on the Mojave Desert Project.
"I went over there and collected the sediment core. And he was there at the same time as some students, and they were analyzing the distribution of early human artifacts. Since then, we've worked together exclusively on Mojave," Kirby said. "I really give him all the props, because I would never have worked in Mojave. I had other places where I worked and he was a really big inspiration for me to look in a different direction and develop new ideas.
Due to his work in the Mojave Desert, Knell was able to publish articles detailing the differences in projectile tips between Mojave Lake and Silver Lake. He also spent time on the Great Plains studying the Cody complex, an important Paleo-Indian cultural group.
" He is curious. He's an excellent writer. He is a good communicator and I find him easy to work with. He asks a lot of good questions and because we're in different fields, he'll ask questions about geological science that I really haven't thought of," Kirby said.
With his love for archaeology, he is able to connect with his students in his classroom and even during his research. As a professor, he enjoys teaching his graduate courses, where he is able to focus less on lecture and more on discussion. This allows him and his students to discuss journals and articles, to refine their knowledge, while giving context to the discussion.
"I feel like I'm on the right track. I feel like I've finally hit my mid-range," Knell said. "But even more to do, I have even more questions, questions I want to answer. Research I want to do both on my own and with students.