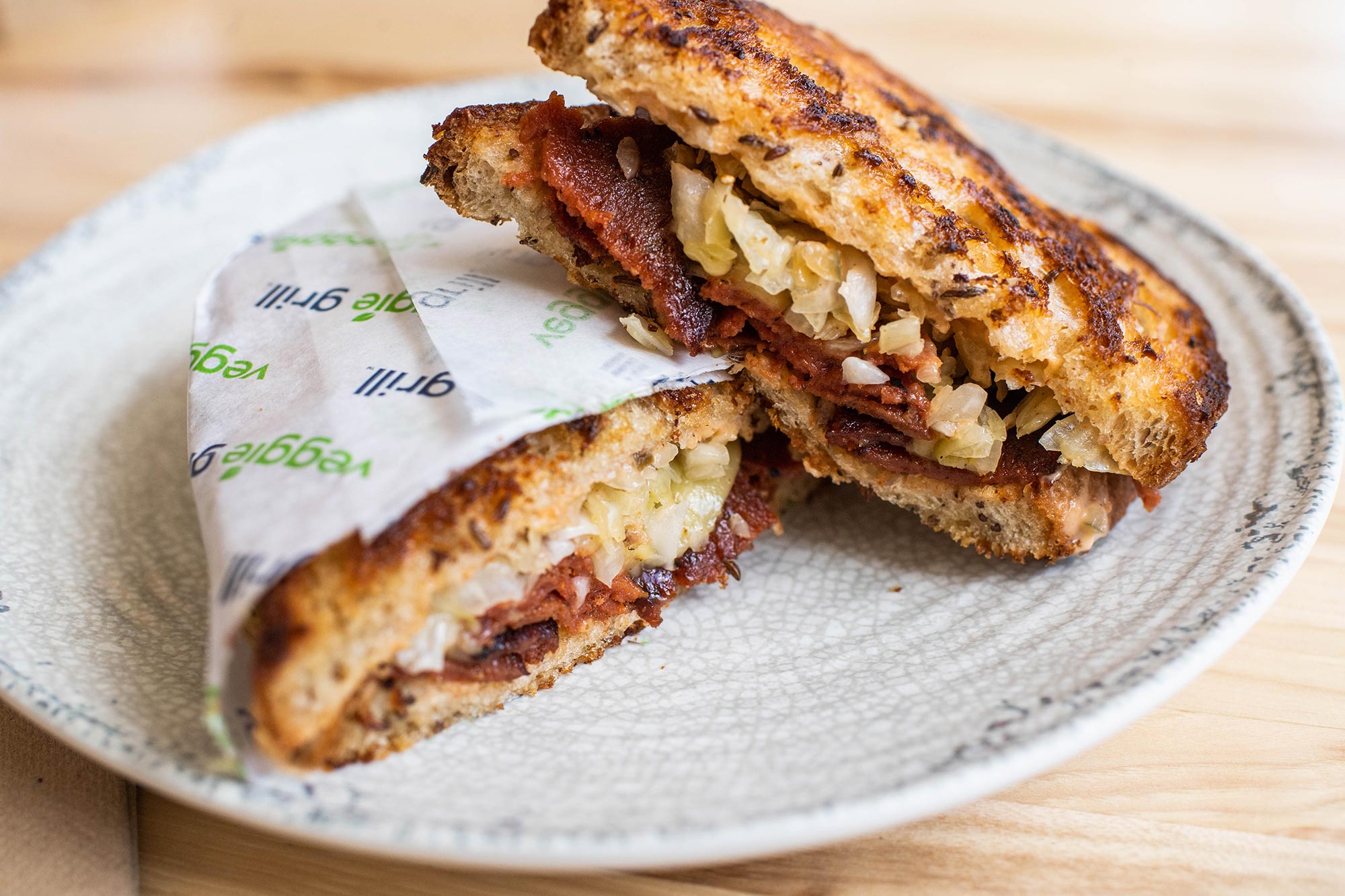 best vegetarian and vegan restaurants in Boston | BU today
Once upon a time vegetarians and vegans had limited local food options. Today, the number of herbal restaurants that exist in Boston proves that there is a huge market for Beyond Burgers and soy cheeses.
In addition to the health benefits, many say they are switching to plant-based meals to reduce greenhouse gas emissions. Nationally, spending on plant-based foods has grown 27% in the past year, growing twice as fast as overall food sales in 2020, according to the Good Food Institute, an organization nonprofit focused on alternative proteins.
To find out where the best meatless take-out is, we asked five Terriers who have switched to vegan and vegetarian lifestyles. Even if you haven't switched to a plant-based diet, ingredients you didn't think you could transform to look like meat can make the most devoted carnivores happy.
Meat lover Guy Fieri changed his ways and gave this vegan Cambridge restaurant and bakery a one-episode try of Diners, drive-in and dives. Veggie Galaxy serves an all-day breakfast, as well as salads, burgers, and smoothies. Everything is made from scratch, but every item is vegetarian (and can be made vegan), bar none.
Grace Shaver (CGS'21, CAS'23) gave up meat three years ago, so her expertise is in Boston-based vegetarian bites. Shaver recommends the "Great Galaxy," on the all-day breakfast menu, a mixture of hash browns, over an easy egg, tempeh bacon, cheddar cheese, arugula and mayonnaise. garlic on a toast.
The founders of Cava infused their Greek roots into what some people called a Mediterranean-style chipotle, serving up salads, bowls, and pitas. Fan of the fast-casual, assembly-line-style restaurant, Abbey Flannery (CAS'21) suggests Cava for anyone looking for a lot of customization – you choose your base, rice, protein (vegetarian or not), toppings and dressings.
The avocado bowl with lentils is the chef's latest creation available at Cava. Start with the creamy avocado, lentil tabbouleh and falafel on the dish, and add more as you wish.
If you have an insatiable appetite, Hadwin Belcher (CAS'22) recommends Grasshopper's massive servings. The full menu features Asian vegan specialties, including faux meats that resemble beef, chicken, shrimp, and squid.
If you play it safe, they have rice and lo mein galore, but their crispy taro nest, an edible noodle basket with veggie meat and seafood, is a hidden gem. Having trouble deciding between dishes? Their third Sunday buffet is a monthly indulgence of multiple menu items, all for $ 12.85 per person.
While Deirdre Shahar (COM'21) would hardly consider herself a vegetarian, Veggie Grill's reuben on rye is her go-to order. It's like they've reinvented bar food with a plant-based base, touting chicken wings, nachos, chili dogs and more on their menu.
With the constant addition of items to the menu, customers can embark on new, inventive dishes.
In the midst of the events on West Campus is a plant paradise: everything it serves is organic and non-GMO. Keep it simple at Life Alive with a smoothie or coffee or order a bowl of surprisingly satisfying salad, cereal, noodles or soup, topped with protein like falafel, tofu and milk-based 'cheddar cheese' almond.
While you refuel between classes, Bella Faber Rico (CAS'23) recommends the Green Goddess Bowl: a mixture of rice, garnished with broccoli, kale, tofu, avocado and a few other surprises. Relax on their patio while the warm weather is still here.