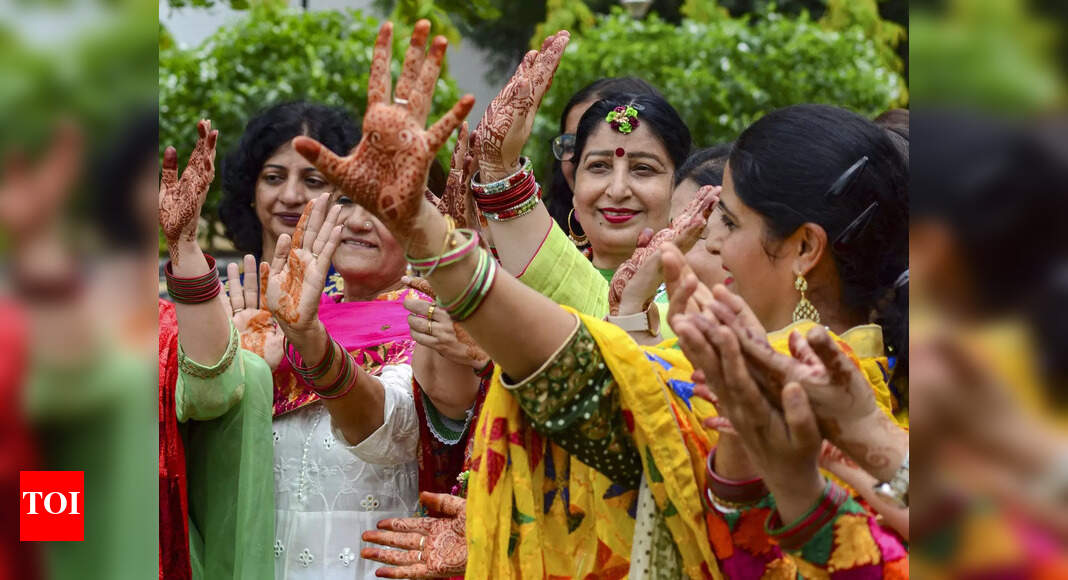 Hariyali Teej 2021: date, time and meaning of the fast
Hariyali Teej 2021 will be celebrated on Wednesday August 11, 2021. Hariyali Teej is mainly celebrated in the north of the country, especially in Rajasthan, Uttar Pradesh, Madhya Pradesh, Bihar and Jharkhand. There are three famous teejs – Hariyali Teej, Kajari Teej and Hartalika Teej, celebrated by women during the months of Sawan and Bhadrapada.
Hariyali Teej
date and time 2021
Hariyali Teej Date – Wednesday August 11, 2021
Tritiya Tithi Starts – 6:05 PM August 10, 2021
Tritiya Tithi Ends – 4:53 PM on August 11, 2021
Hariyali Teej falls on Shukla Paksha Tritiya in the month of Shravana, which is the holy month for observing various fasts dedicated to Lord Shiva and Goddess Parvati. On Hariyali Teej, women observe fasting throughout the day and worship Lord Shiva and Goddess Parvati for marital bliss and a happy married life.
During Hariyali Teej, married women visit their paternal home, wear new clothes preferably green sari and bracelets, prepare swings and use it in pairs while singing Teej songs.
On the day of 'Sawan Teej', a large number of women wear ornaments and worship 'Teej Mata'. The women get together and celebrate the holiday with songs, dances and games.
Devotees keep a fast to worship Lord Shiva and his wife Parvati, the divine couple also known as Uma Maheshwar, on the occasion of the "Teej" festival.