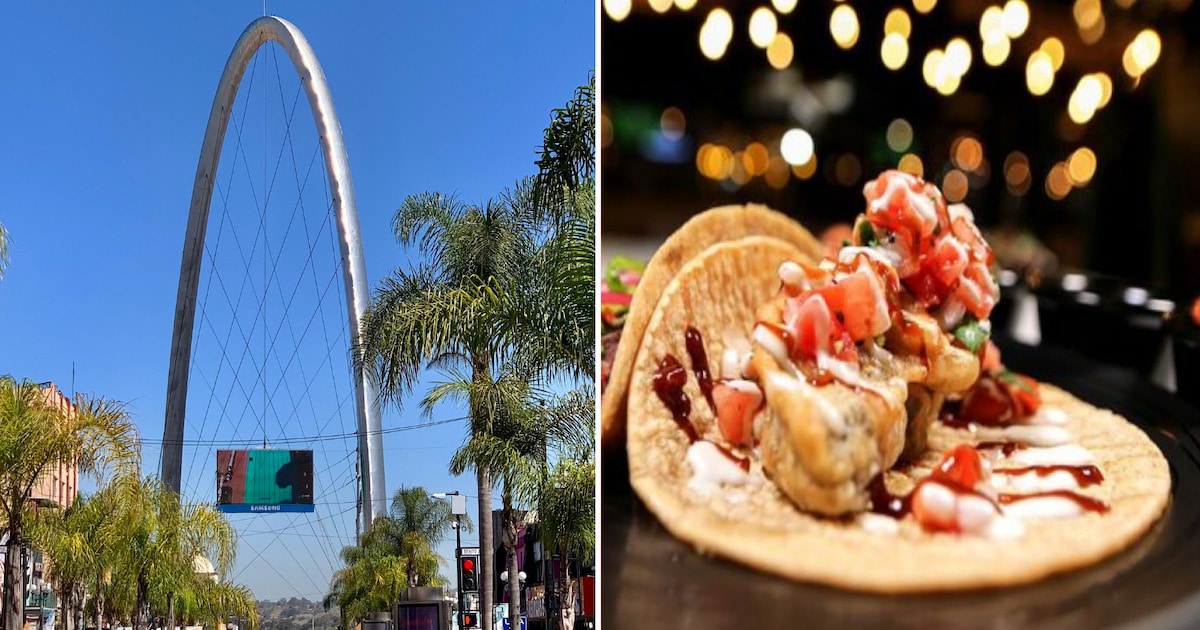 How to eat vegan in Tijuana, Mexico: the 8 best restaurants to try
Baja California cuisine continues to grow in popularity, drawing many locals south of the border. Tijuana, often referred to as the Gateway to Mexico, is a quick getaway and offers an immersive experience of this beloved cuisine. Nice people and colorful culture add to the fun, so grab your passport and tag these eight vegan restaurants for your next outing in Tijuana.
Gardeno herbal cold cuts
1 Gardeno herbal cold cuts
Much more than a delicatessen, this vegan restaurant a few blocks from the affluent Chapultepec neighborhood appeals to all types of eaters. If you are not seduced by the underground bar at the secret entrance of the library, the mouth-watering dishes sold in generous portions will seduce you. Caesar salad was invented in Tijuana, and Gardeno is the perfect place to try a vegan version made with crispy tofu, avocado, and grilled chickpeas. The menu also features comfort food such as Buffalo-Ranch Crispy Chick'n Cheeseburger and Mexicana Pizza using refried beans as a sauce and topped with jalapeños. A second location has just opened in nearby Torela Corporativo, and more locations are underway.
Find it here
Inspiracion 9 Cocina Vegana
2 Inspiración 9 Cocina Vegana
A Tijuana treasure, this place is located in Plaza Campestre on Agua Caliente Boulevard, one of the city's main arteries. People enjoy the warm atmosphere of the restaurant, complemented by its delicious vegan Mexican cuisine. Local favorites include the beloved Tabla de Setas (grilled mushrooms with guacamole, beans and tortillas) and vegan donuts. After finishing your meal, explore the small business district of Hipodromo nearby. The owners plan to open a fully vegan breakfast spot called Egg Plant within a few months, also in Plaza Campestre.
Find it here
Tury
3 Tury
People come from as far away as Los Angeles (a three to four hour drive, depending on traffic) to dine at Tijuana's first all-vegan restaurant, which opened in 2015. Named after owner Tury, who has Underwent a huge food transformation after growing up in a cattle ranching family, the restaurant is known for its home-style Mexican-American cuisine. Tury's also has the largest vegan breakfast menu in town. Enjoy the American-style breakfast all day, sprinkled with inviting options such as amaranth pancakes with fresh strawberries and a chickpea-based omelet topped with cilantro cream and almond cheese. The choices for lunch and dinner range from vegan ceviche to Hawaiian veggie burgers, and guests can watch their meal prepare thanks to the show kitchen concept.
Find it here
Vexican grill
4 Vexican grill
If you are going for a day trip, try Vexican Grill at The park– an upscale atrium-style food court. This new restaurant next to the Quartz Hotel in Zona Rio offers all-vegan Mexican delicacies. Chefs use local and fresh ingredients to create enticing dishes such as asada (beef) or adobada tacos (with pork). The enchiladas stuffed with vegan chicken, almond cream and avocado are also wonderful. A children's menu offers quesadillas and other familiar dishes for the little ones.
Find it here
La Flor de la Vida
5 La Flor de la Vida
This great vegetarian restaurant in the Zona Rio area has been feeding health conscious people since 2012. Each daily menu (typical Mexican cuisine) includes a soup, a salad, a main course, two sides, a drink and a dessert, always with vegan, gluten-free, and sugar-free options. The downstairs store sells homemade vegan treats, concha cookies, and other packaged items such as dairy-free cheeses and seasonings. Eaters in La Flor de la Vida can take a short walk to the Mercado Hidalgo to purchase produce, herbal teas and more. Also nearby is the sphere-shaped Centro Cultural Tijuana (CECUT), an interesting stopover for special events and an IMAX cinema.
Find it here
La Taqueria Vegé
6 La Taqueria Vegé
Yes, that's how this business is spelled "vegetarian". This all-vegan restaurant is a Tijuana favorite and is owned by the same people who run Inspiración 9. Diners will find an expanded Mexican street food menu at the latest location on Avenida Rio Bravo, close to pretty Colonia Madero (known as the name of "La Cacho") neighborhood. The adobada is made from pickled wheat that replaces pork, and customers can get this scrumptious vegan meat filling stuffed in hearty burritos, mouthwatering tacos and other platters. satisfactory.
Find it here

Alma Green
7 Alma Green
Alma Verde's omnivorous menu includes a vegan section with irresistible options like lemon and poppy seed pancakes, cold-pressed juices, and nachos loaded with cashew cheese and roasted portabellos. The two addresses of this modern restaurant are located in the charming pedestrian areas of La Cacho and Hipodrome. There's also an Alma Verde stand in The Park in Zona Rio, and don't miss the vegan ice cream, brownies, or other meals at Rush to the AV in Chapultepec. Expect another Alma Verde restaurant soon in Tijuana's vibrant Playas district.
Find it here
Katai Cocina Tailandesa
8 Katai Cocina Tailandesa
If you're craving something other than Mexican food, head to Katai Cocina Tailandesa for exceptional Thai food, omnivorous cuisine with a stellar vegan selection. The chef traveled to the jungles of Thailand to study the local cuisine and created a herbal menu so that vegans do not miss the intoxicating flavors of this cultural cuisine. Feast on yellow curry, Pad Thai, papaya salad, Tom Kha coconut soup, and other traditional Thai vegan protein dishes. Katai Cocina is planted on Cuauhtemoc Sur Boulevard, not far from La Cacho.
Find it here
Can't travel? Taste Mexico with these vegan recipes:
Vegan pozole
Pan-fried sweet potato flautas
Vegan Cinnamon Sugar Churros with Dark Chocolate Sauce
Paige newman, a writer who loves Mexico and world travel, has been a vegan for 30 years (having been a vegetarian for years previously).