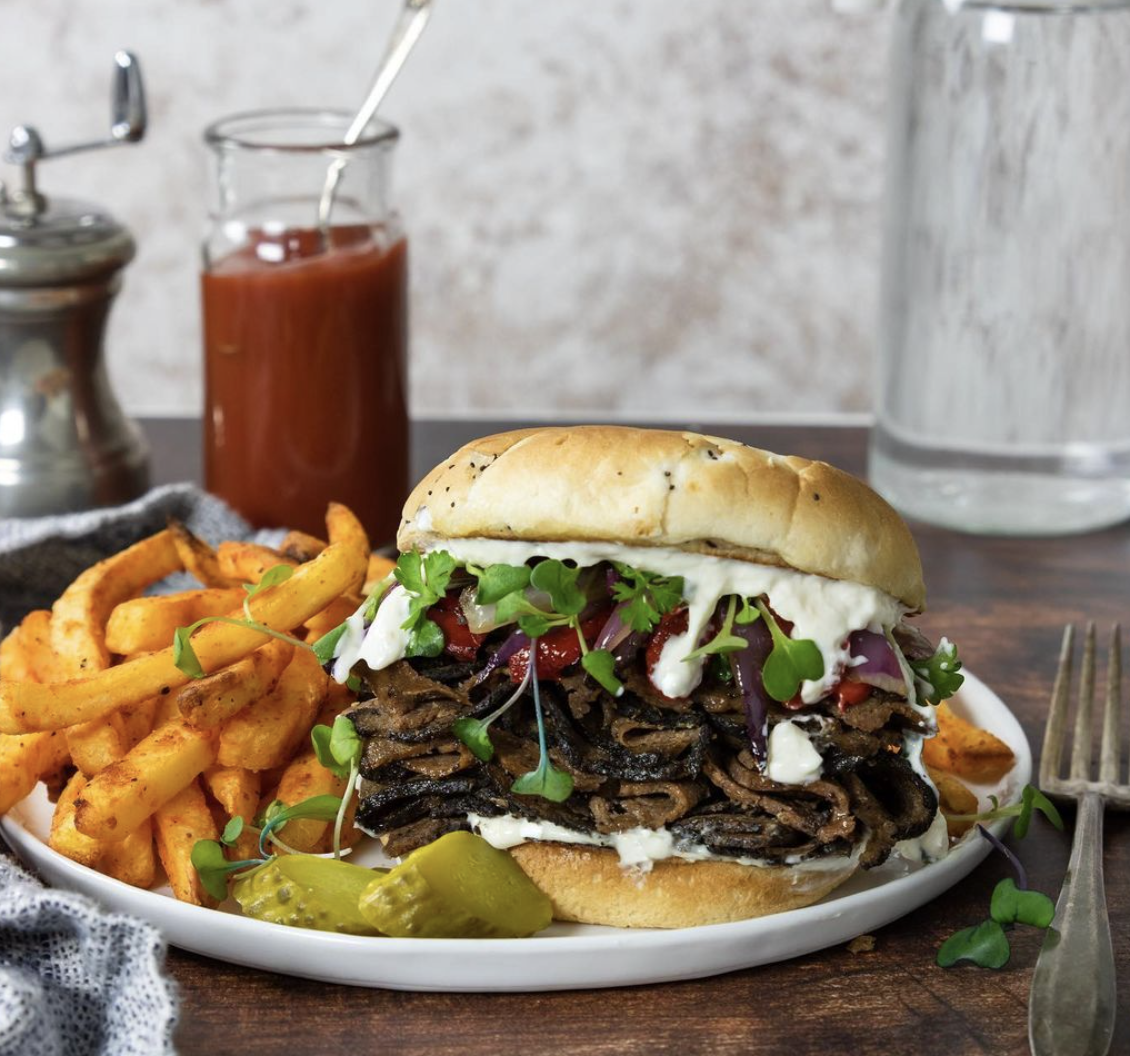 Marvelous Mrs. Goldfarb throws unreal vegan steak slices
-Shriya Swaminathan
From a humble home cooking start-up to gaining Mark Cuban's fandom on Shark Tank, Jenny Goldfarb's Unreal Deli has revolutionized the concept of the perfect animal-free sandwich! Plant-based life doesn't require sacrificing fantastic taste and traditional favorites. All the same flavors and textures are brought to you by the herbs and the magic of Mrs. Goldfarb!
The all-new steak slices will join the current retail line – Unreal Corn'd Beef & Unreal Roasted Turk'y. Its products are increasingly recognized in restaurants across the country! Recently, Unreal Deli was voted # 1 Plant-Based Fast Food Chains Meat by Thrillist and # 1 Best Selling Meatless Deli Meat by Amazon.
New slices of steak are flying off the shelves of grocery stores! The food service manager of Sunset Foods in Chicago says categorically, "Just so you know, the first store I put the steak slices in sold the row in a day. Had to top it up this morning and now have it in all five places. Customers are delighted and your packaging is perfect. While you wait for the hottest essential sandwiches to arrive at a store near you, GTFO It's Vegan has you covered!
Unreal Deli products are as healthy as they are delicious – can't you find a win-win ?! The slices are made from real vegetables, high protein grains and contain 14 grams of vegetable protein! In case that would be more convincing, they are also low in fat, cholesterol free, nasty nitrates free and certified kosher.
As Unreal Powerhouse continues to grow nationally and across the globe, the team has plans for a first line of ready-to-eat sandwiches that will include finger-licking options like barbecued steak, Corn and Cheese Beef and Roasted Turk'y & Cheese, all on a chewy pretzel bun containing 21g of vegetable protein per sandwich! These options are sure to impress fans and seated diners.
Unreal Deli is on a mission to show the world that the best deli is now, and forever, powered by plants!