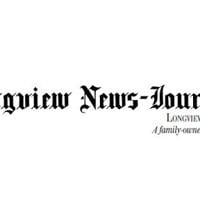 Museum of the Rockies to welcome "Dinosaurs and MOR!" event on April 2 |
A new family program celebrating the science of paleontology will be available at the Museum of the Rockies starting Saturday, April 2.
"Dinosaurs and MOR!" will include talks from world-class paleontologists, Paleo Passport Activity Stations at the Siebel Dinosaur Complex, drawing lessons with an expert Paleo artist, and dinner with John Scannella, the museum's John R. Horner Curator of Paleontology.
Ten experts from across the country will give 30-minute presentations, followed by a question-and-answer session, from 9 a.m. to 5 p.m. in the Hager Auditorium. Presenters include:
Dave Varricchio, professor of earth sciences at Montana State University.
Holly Woodward Ballard, associate professor of anatomy and paleontology at Oklahoma State University Center for Health Sciences.
Nathan Carroll, curator of paleontology at the Carter County Museum.
Karen Chin, professor and curator of paleontology at the University of Colorado at Boulder.
Liz Freedman Fowler, assistant professor of biological and earth sciences at Dickinson State University and research associate at the Dickinson Museum Center and the Badlands Dinosaur Museum.
Gregory P. Wilson Mantilla, professor of biology at the University of Washington and curator of paleontology at the Burke Museum.
Kallie Moore, collections manager at the University of Montana Paleontology Center.
Mary Schweitzer, professor of biological sciences at North Carolina State University.
Eric Scott, senior paleontologist at Cogstone Resource Management Inc. and assistant professor at California State University San Bernardino.
Cary Woodruff, director of paleontology at the Great Plains Dinosaur Museum.
The lecture series is $20 for young museum members and MSU students, $40 for adult members and seniors, $30 for non-member youth, and $60 for non-member adults. It includes access to the main museum and the planetarium. Registration is mandatory.
Attendees can get paleo passports at reception and get stamps at many family resorts through the Siebel Dinosaur Resort. The stations will be open from 10 a.m. to 4 p.m. The Taylor Planetarium will host a screening of "Dinosaur Prophesy," where attendees can solve four cold cases from the Age of Dinosaurs. The passport is included with admission to the museum, which ranges from $10.50 to $16.50.
Expert paleo artist Ted Rechlin will give classes on how to draw dinosaurs at 10:30 a.m., 12:30 p.m. and 2:30 p.m. Rechlin is the author and illustrator of graphic novels, including "Jurassic," which won silver for graphic design. Foreword Reviews novel of the year. Classes cost between $10 and $15 per person and registration is required.
The day will conclude with a dinner in the museum's Bair Hall celebrating the first "Dinosaurs and MOR!" " Event. Scannella will deliver a keynote address. "MOR than Monsters: Unarthing the Paleobiology of Dinosaurs" will educate visitors about past, present, and future explorations of dinosaur life. Dinner is $65-$95 per person and will take place from 6:15-9 p.m. Registration is required.
On April 1 from 5 to 7:30 p.m., museum members will get a taste of "Dinosaurs and MOR!" " Event. Members will experience paleo-passport and history activity stations throughout the museum. "Dinosaur Prophesy" premieres at the Taylor Planetarium at 5:30 and 6:30 p.m. MOR Executive Director Christopher Dobb and Scannella will deliver a special address to members at 6:15 and 7:15 p.m.
To learn more and register for "Dinosaur and MOR!" visit museumoftherockies.org/dinos.