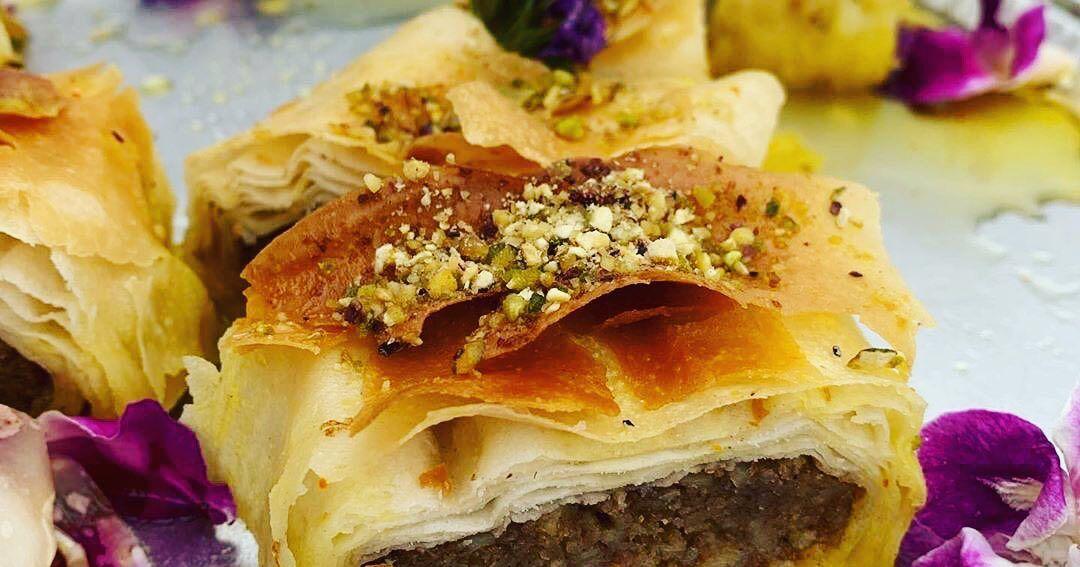 Nibbles & Sips: Longtime Vegan Pop-Up Stand Opens in Permanent Sugar Land Location | Business and real estate
What was born out of a spiritual journey to Peru and a journey of animal rights activism took Roozi Khani and his wife Jaime Grubbs on an entrepreneurial journey as they prepare to launch their first restaurant in Sugar Land on Tuesday.
Khani said in a phone interview with the Fort Bend Star that he hosted a friends and family event Monday at Pythagoras, 14019 Parkway Blvd., a vegan restaurant with a "food-conscious philosophy."
The restaurant's namesake is the ancient Greek philosopher Pythagoras, and Khani said he drew inspiration from ancient doctrines that emphasized the humane treatment of animals by other philosophers and historical figures. It also has a space theme on its website and menu, with Grubbs referring to the restaurant on social media as "the mothership" and in dishes such as "cosmic pepperoni" and "supreme alien" pizzas.
Pythagoras "bacon-wrapped" wings are made with sugar cane and soy protein.
"Becoming vegan is going back to our roots," Khani said. "It's not new, it's not a trend."
The 38-year-old Iranian immigrant first moved to California when he was 18, then moved to Houston in 2008. He met his wife while working at the JW Marriott Galleria hotel, and Khani and Grubbs have extensive experience in management roles in the hospitality industry.
It wasn't until 2017, however, that the couple had the idea to start selling their vegan dishes, which they started doing once a week at Axelrad, a bar in Midtown. They then moved on to wedding and event catering and served their dishes at Urban Harvest Farmers Market and various vegan festivals in Houston, Austin and Dallas.
Khani and his team were preparing to open the restaurant last spring, but winter storm Uri caused extensive damage to the building. Additionally, he made the decision to invest in new kitchen equipment to eliminate any risk of cross-contamination from the building's former tenant, Formosa Seafood Co.
"It's been a 15 month project for us," Khani said. "Everything was completely gutted. It wasn't easy, but great things don't come easy."
The restaurant will open with a limited menu and hours at first, with an opening plan for breakfast, lunch and dinner seven days a week.
Pythagoras is open from 12 p.m. to 5 p.m. from Tuesday to Saturday.
For more information, call 832-461-7022.
Jersey Mike's will open in Rosenberg, raising funds for the ACBA
A new Jersey Mike's Subs store is set to open Wednesday in Rosenberg, according to a press release from Splash Communications.
The sandwich chain, located at 6726 Reading Road, is having its grand opening on Wednesday and will be hosting a fundraiser to benefit the Child Advocates of Fort Bend through Sunday.
Customers with a special fundraising coupon can make a minimum contribution of $2 to Child Advocates of Fort Bend in exchange for a regular subscription. Customers must have a coupon to be eligible, according to a press release.
The franchise is led by owners Vivek, Adi and Shawn Sondhi.
"Please join us as we open our doors and raise funds for Fort Bend child advocates to help support this great cause," Adi Sondhi said in a press release. "We really look forward to providing our customers with the authentic Jersey Mike experience."
Jersey Mike's is open daily from 10 a.m. to 9 p.m. For more information, call 832-241-6241.