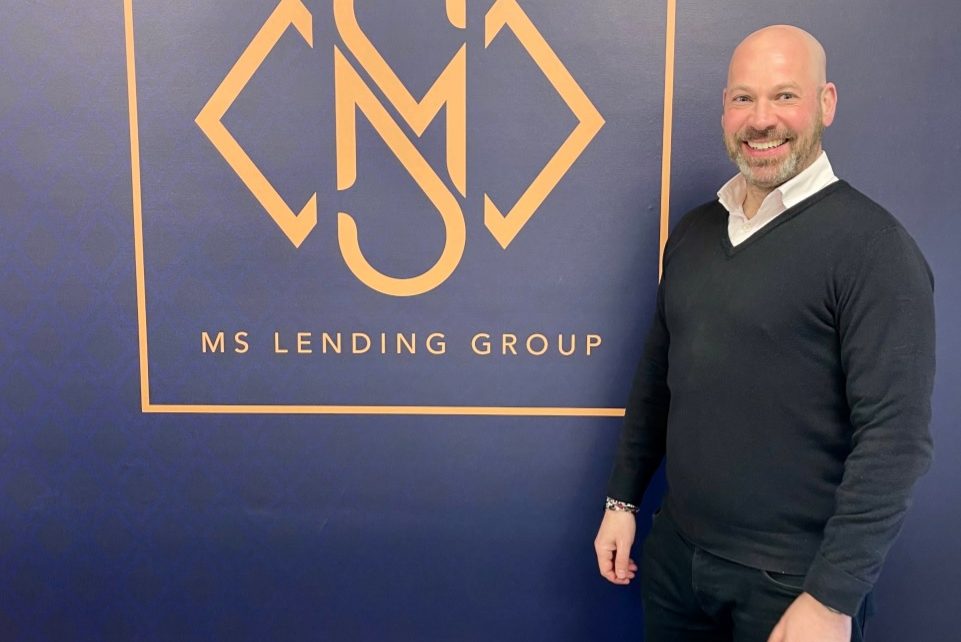 People: MS Loan Group; Time financing; Detectronics; Hurstwood Holdings; Pennington's Choice
X
Sign up for free to receive the latest news straight to your inbox
Register
Wilmslow-based MS Lending Group has appointed Rob Goodall as Managing Director.
Rob will build on the company's first year of successful growth and use his insight and market knowledge to support the team, brokers and clients.
In his new role, Rob will focus on exploiting growth opportunities in Specialty Lending and will work closely with brokers to further develop the business.
A chartered land surveyor with nearly 29 years of experience in the real estate industry, Rob joined the company from Together where he was responsible for specialty loans. Prior to that, Rob had his own real estate consulting firm.
He said: "As Managing Director of MS Lending Group, I feel privileged to join Michael Stratton and the team who have created a great company. My experience and the past nine years in the financial industry have been invaluable. I am very excited to start.
Having worked in many different areas of the real estate industry, Rob brings with him a unique skill set as well as extensive industry experience and knowledge. It is also very well connected and very popular with real estate professionals.
CEO Michael Stratton said: "His experience will be invaluable as we set important growth targets for 2022. His industry knowledge, along with his reputation and ambition make him an ideal fit for the MS Lending Group team. .
MS Lending Group has accumulated a loan portfolio of over £ 20million in its first year of trading and aims to double that amount in 2022.
::
Time Finance has appointed Michael Freebury as Sales Manager within its invoice finance team to drive the growth of the business in Wales.
Michael joins a wealth of experience and a credible reputation having worked in the corporate finance industry for over 25 years. Starting his career as Director of Business Development at Liverpool-based Bibby Financial Services, Michael worked alongside introducers to help UK business owners access invoice finance solutions. He grew quickly and became Regional Sales Manager at Close Brothers before returning to Bibby. In his most recent role as Head of Sales, he was responsible for promoting Bibby's product offerings in the South Wales and South West England areas.
He said: "I am delighted to be starting the next step in my career with Time Finance. It is a well-established player in the market that has built a fantastic reputation over the past few years for providing excellent levels of customer service and offering a broad portfolio of financing options to both introducers and clients.
"I look forward to using my experience and connections to support the momentum Time Finance sees in the market and use it to drive the growth of the business through 2022 and beyond. "
Phil Chesham, Invoice Funding Manager at Time Finance, said: Our presence across the UK.
"Michael's appointment is an important part of our growth plan to continue to attract excellent talent to our business and meet the increased demand for financial support. I am convinced that with the arrival of Michael we will be able to further strengthen our support for businesses in his region.
Michael's hiring is the latest in a string of appointments at Time Finance in recent months, including Lauren Maloney and Jonathan Johnson as Business Development Manager in the Invoice Finance team, Jake Bebbington as Manager brokers in the Commercial Loans team and Dan Hindmarsh as Broker Manager. in the asset finance team.
Time Finance, with offices in Manchester and Warrington, also specializes in providing or arranging asset finance, commercial lending and vehicle finance solutions.
::
Colne-based Detectronic has strengthened and restructured its management team following strong global sales and a series of breakthrough new product developments.
The wastewater network monitoring specialist, whose clients include UK water utilities as well as national construction companies, food and drink manufacturers, industrial and chemical companies, has secured major awards new long-term contracts in the last 12 months. To support this growth, Detectronic CEO Steve Woods has restructured its management team.
Steve assumed the newly created role of Executive Chairman and appointed current Director of Sales, Neil Butler, as Managing Director.
"After more than 14 years at the helm of Detectronic, it's time for me to step away from the front end and refocus on strategy and direction," said Steve.
"Since joining us in 2018, Neil has had a huge impact on the company in terms of sales growth and business development. In his role as Sales Manager, he opened many new doors and took every opportunity that presented itself to broaden our horizons. He is ideally placed and connected to take us to the next level and beyond – I have every confidence in his ability to develop and diversify Detectronic.
Neil said, "I am honored and inspired that Steve has invited me to lead the company at such a key stage in its development.
"My goal is to continue our commitment to working collaboratively within the global wastewater industry and developing exceptional products and services that will benefit all of our customers. "
::
Hurstwood Holdings strengthened its internal team with three new strategic appointments. Jayne Hindle, who previously worked at CMS, has been appointed as the group's lawyer. Phil Brassell has become Hurstwood's new in-house quantity surveyor, and Seamus Given has moved from Dorset to join the Manchester-based Estate Management team.
Managing Director Andy Park said: "Last year we increased our portfolio across all segments, which enabled us to acquire our first shopping center as well as several new iconic office buildings and expand the activity of building new homes in the Northwest. Most recently, we were granted planning permission for another 200,000 square foot industrial project in Lancaster.
"As we continue to grow stronger and prepare for our next phase of growth, we are always looking for the right people to join our team. Having Jayne on board is a real blow to us because her knowledge and professionalism allow us to close deals more efficiently than ever. Phil's expertise will play a critical role in ensuring that our developments stay on track and profitable, and I have no doubts that Seamus will integrate quickly into our asset management team.
Jayne said: "Hurstwood is a dynamic and ambitious company and being a key part of its growth has been a fantastic opportunity for me. I am very excited to be working with the Hurstwood team and look forward to the new challenges this role presents. "
Hurstwood now employs 100 people nationwide.
::
The Warrington-based Pennington Choices board has appointed a new director / non-executive chairman. Paul Crook, who joins the board this month, brings a wealth of experience to the existing team.
Pennington Choices, which provides property valuation and advisory services across the UK, has experienced a period of significant growth over the past five years. This appointment is the result of an ongoing need for strategic planning and operational management in this continuing phase of development, he said.
Paul has over 20 years of leadership and operational management experience, most recently as a member of the RMS executive team. His experience as COO of a group of retail change and related services companies since 2017 reinforces his record of exceptional achievement and his demonstrable strong leadership qualities. It is hoped that his appointment will maximize the breadth of his industry expertise to make a positive contribution in all areas of business.
Following this appointment, the Pennington Choices Board of Directors will include Managing Director Mark Seaborn, Commercial Director Gary Brampton, Director of Corporate Services Becky Crook, Director of Professional Services Sarah Davies, Director of Operations Lee Woods and non-executive director Paul Crook.
Mark Seaborn said: "Paul was my supervisor at PSEC 25 years ago. He was without a doubt the best manager I have worked for, and I have no doubts that his expertise will make a significant difference to our business. We look forward to him bringing renewed motivation around organizational discipline and additional skills around our continued growth. "
Paul Crook said: "I am delighted to join the Board of Directors at such an exciting time in their development. This is a great opportunity for me to use my experience and expertise in business planning and operations in the FM, consulting, residential and commercial property management and construction services sectors to help grow Pennington Choices' continued growth plans.