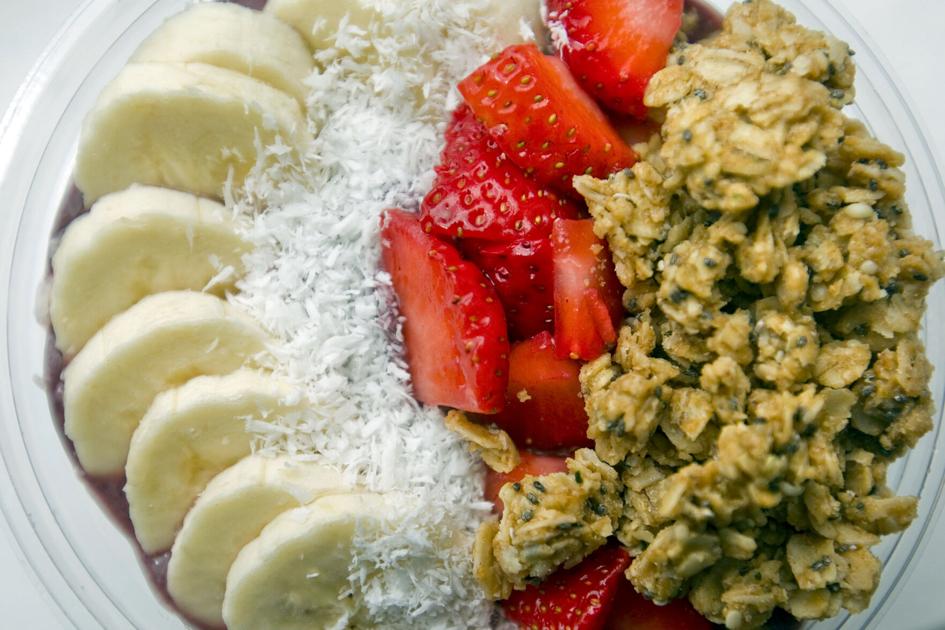 Plant Powered: Couple Open Vegan Restaurant | Food
TRAVERSE CITY – Tarah Elhardan and her husband Satya Pillay opened Zest Plant-Based Kitchen on July 6 on East Front Street.
Elhardan said they were full that day and another day of the week, as locals and tourists flocked to their restaurant.
The natives of Traverse City plan to offer a vegan dining option in northern Michigan.
Elhardan said they were encouraging people to try something new, as the couple did when they decided to open a restaurant with no prior dining experience. Elhardan was a mental health therapist and Pillay is also a practicing physician.
"We are both passionate about plant-based nutrition," she said. "We are trying to promote a healthier community.
The plant-based menu offers a variety of smoothies, toast, loaded oatmeal, acai bowls, and salads. Elhardan said the bowls were topped with coconut flakes and granola.
"We use whole fruit, not fruit concentrate," she said. "We try to do what's in season and get as many local and organic items for our dishes as possible."
The Bollywood burrito is already becoming one of their most popular items, Elhardan said. This pocket food contains black beans, root vegetables, avocado, spinach, salsa, and other ingredients.
In addition to this article, Elhardan said they plan to serve a different Indian dish each week. Recently they created a chickpea curry.
"My husband's paternal side is Indian, so we wanted to fit him in," she said. She added that they also aimed to bring more Indian cuisine to the region.
The menu may change slightly as the weather cools in the fall. Elhardan said they could add stews and other hot dishes.
Bailey's Farms Kombucha is on the drink list for the new restaurant. The local company recently started making the fermented drink using Light of Day Organics tea.
Bailey's Farms co-owners Steve and JC Bailey, another husband and wife team, were licensed by the state in late April.
"My wife has been making it at home for several years," Bailey said of the kombucha.
They currently make eight varieties and half of them are available at Zest Plant-Based Kitchen: "Hummingbird Nectar" (cherry, grape, hibiscus, elderberry) "I Dream of Maui" (mango, papaya, blue cornflower) "Sun in the Winter" (blueberry, cherry, elderberry, grape) and "Cherry Mint".
Bailey said they use all organic ingredients.
"We are a locally sourced, locally produced product," he said.
They are delighted, he added, to join the restaurant in its early days.
Zest Herbal Kitchen is open 8 a.m. to 4 p.m. Tuesday through Saturday at 439 E. Front St.
Elhardan said they could open for dinner in the future if there is enough interest and they can find staff.