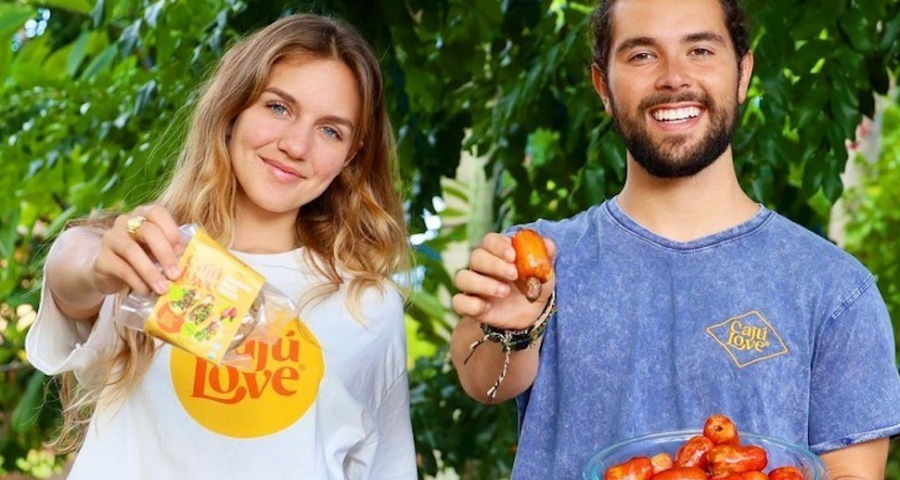 Recycling of cashews into vegetable meat
November 10, 2021
Who doesn't like vegetable meat? Is there, however, enough variety? Many plant-based companies are developing new recipes to expand the range of vegan meat options. A Hawaiian company is on the list and is experimenting with cashews to make plant-based meat. Yes, you read that right. Cashew was previously only used as a source of nut milk, cream or nuts in meals. However, there is now more than that.
This new plant-based meat is created from cashews rather than soy or wheat. Caju Love, a Hawaii-based company, has experimented with and successfully launched vegetable meat derived from recycled cashews. It is the first meat substitute of its kind to be marketed in the United States.
BUT, HOW IS IT DONE?
Cashews, the company's raw material, are currently sourced from the cashew and juice industry, which rejects millions of tonnes of cashews after production. These wasted fruits are high in fiber and beneficial for health. It's also a great way to reduce food waste.
"When I found out that cashews were growing on a fruit considered waste in the nut industry, I knew we had to do something to change that. The fruit is packed with health benefits and cooked like chicken, pork, tuna and minced meat, it's delicious, "said Felipe Barreneche, co-founder of the family startup.
IS IT SUSTAINABLE?
Yes, the company is fighting against the problem of food waste or throwing it in the trash by recovering fruit waste from the nut industry. Second, according to the company, this plant-based meat does not require additional water or soil to be produced, which makes it extremely durable.
THE HEALTH METER
Caju Love claims that its plant-based meat is high in fiber and high in healthy fats, proteins, and minerals. It's also non-GMO, gluten-free, and soy-free, making it acceptable for a variety of diets. It is also free of paleo ingredients.
On this subject, co-founder Alana Lima said: "Everything we consume directly affects our health and that of our planet," continued Lima. "Cashew meat is extremely nutritious for a healthy lifestyle and one of the most sustainable food options. With every packet of cashew meat you buy, you are helping to divert food waste and reduce the use of water and land for the food supply.
Currently, Caju Love is addressing the customer directly through its website across the United States. Each of its 200g packs is priced at $ 29.99 and is offered 10% cheaper for those who opt for the subscription model.
Also read: Vegan First & The Body Shop invite you to our Global Vegan Meeting of the Month: Delhi-ciously Vegan!
Read more: Alternative protein in India – Viscofan highlights challenges and opportunities